At the end of Work & Travel program, International students start traveling all across the great places of United States. For those who do not want to carry unnecessary baggage while traveling and nowhere to leave your luggage,  EPOINT can help!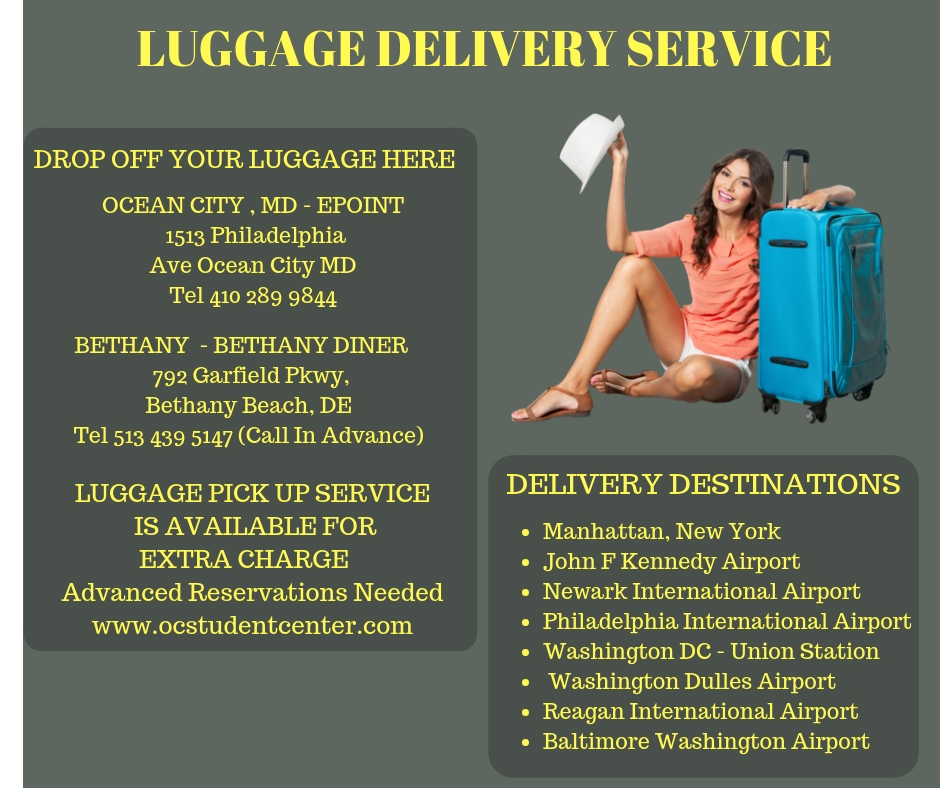 LUGGAGE DELIVERY is available for you at E-Point Student Center located at 1513 Philadelphia Ave, Ocean City. We are open every day.
We can deliver your luggage from Ocean City, MD, Bethany Beach or Rehoboth Beach DE to following destinations:
– JFK Airport
– Newark Liberty International Airport
– Manhattan, NYC
– Washington Dulles Airport IAD
– Baltimore BWI Airport
Large suitcases that are subject for check in are from $35
There are NO STORAGE FEES, so you can bring your luggage when you ready.
Contact us or stop by at our office for more details.